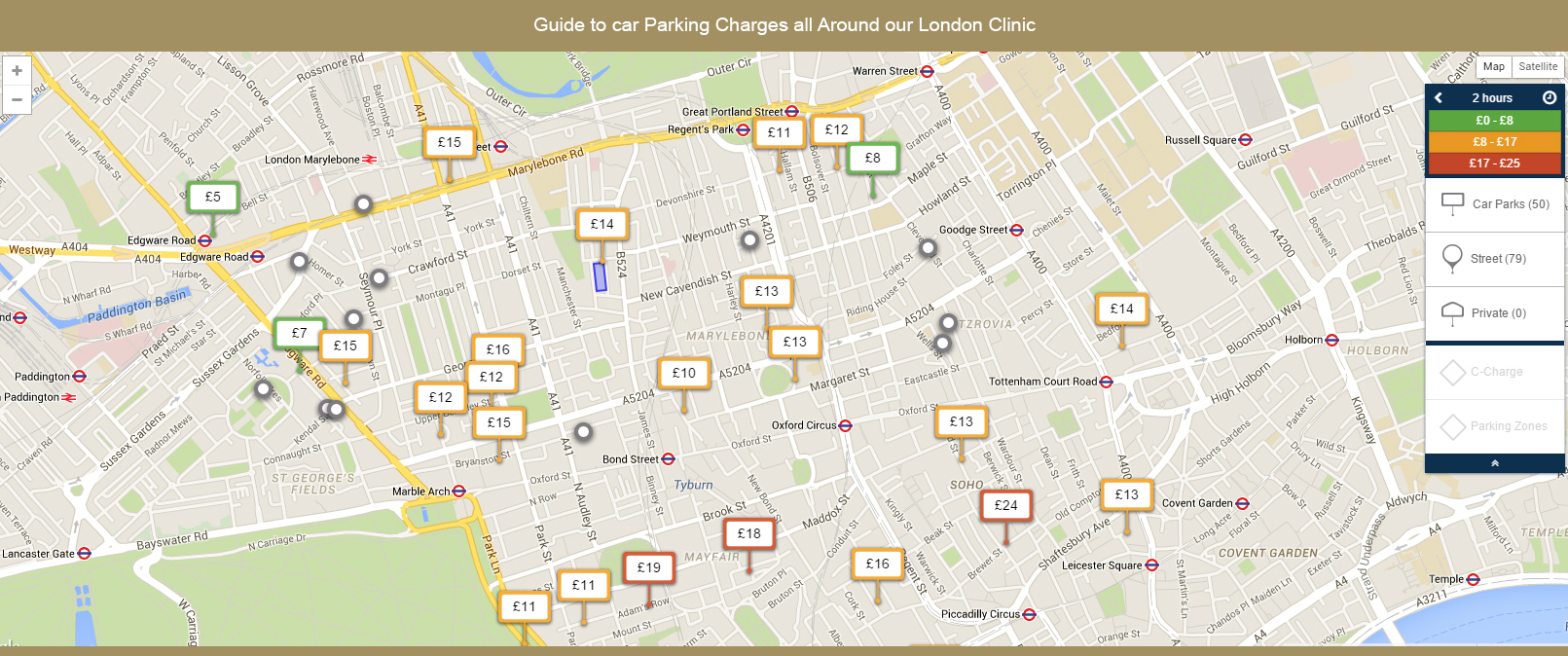 Because London is saturated with a high volume of traffic getting about the Capital by car is not recommended and it invariably takes much longer than taking taxis or public transport. Finding a parking space is very challenging in central London, parking meters are expensive and you run the risk of having your car clamped or towed away if you don?t have a valid ticket or park illegally.

Furthermore, London now has a Congestion Charge (which applies from 0700 hrs to 1830 hrs Monday to Friday and requires drivers to pay ?8 per day if they wish to continue driving in central London during these hours). The charge aims to decrease the amount of traffic entering the city centre and ensure that vehicles using valuable and congested road space make a financial contribution.

Consequently it tends to be more expensive to drive in London than to take taxis and/or use the public transport system so from a time and a financial perspective opting for taxis or public transport is a sensible idea, not least because Harley Street is ideally located within walking distance to central underground train stations and major bus routes, and with a good pair of walking shoes so is much of the West End!
Parking spaces
A parking space can usually be found in the Harley Street/Wimpole Street area. Charges are ?3.00 per hour from 8:30am to 6:30pm. There is a maximum stay of four hours. Payment can be made by cash or credit card using the ticket machines, or by telephone or SMS text.
Car parks

There are two 24 hour car parks located very close to Harley Street. Q-Park provide safe, secure and reliable parking throughout central London and their Harley Street car park is open 24 hours and is located in Mews, W1G 9HF (Tel 0207 636 0838). To get an idea of costs, one hour parking is ?5, and 24 hours is ?35. There is another larger car park located at Cavendish Square, W1G OPN (0207 491 2419) again open 24 hours. Short term parking can be found on the surrounding streets. Q-park are pleased to offer a pre-booking service with a number of discounts simple click on the link http://www.q-park.co.uk/en/park-with-q-park/pre-book-parking-

The Harley Street area is within the Congestion Charging Zone which can be paid online or by phone.